Age Pioneers is an organised Action Panel across all industries that comes together to debate, share best practice and solve the challenges arising out of an ageing population and what this means for the future of work.
In an extension to the successfully established webinar format, 85 Age Pioneers convened for the first time on 20th February 2023 for a half-day conference. At EY's central London offices, delegates were treated to an inspiring four hours of insight from industry experts, age-positive tasks they could action immediately and took part in productive networking sessions.
The Perfect Storm is Brewing…
The founder and CEO of 55/Redefined, Lyndsey Simpson (below), opened the day with some stark words: "We are approaching a workplace crisis. By 2050, the working age population of the UK will have shrunk by 25% whilst the number of over-60s will grow by 40%. This will create a huge shortfall in skilled workers – we need to act now."
And it's not just the UK, Lyndsey noted, this is true across all Western countries, resulting in a shortfall of 50 million skilled workers. "This issue is not going away. Society is at last waking up to the biggest demographic change in our lifetime."
The good news is that there are people ready, willing and able to fill those vacant roles – the over-50s. They are healthier than previous generations, will live longer and want to work past 65. The trouble is the workplace doesn't seem to want older workers. This ageism is denying both the over-50s and the UK a vibrant future.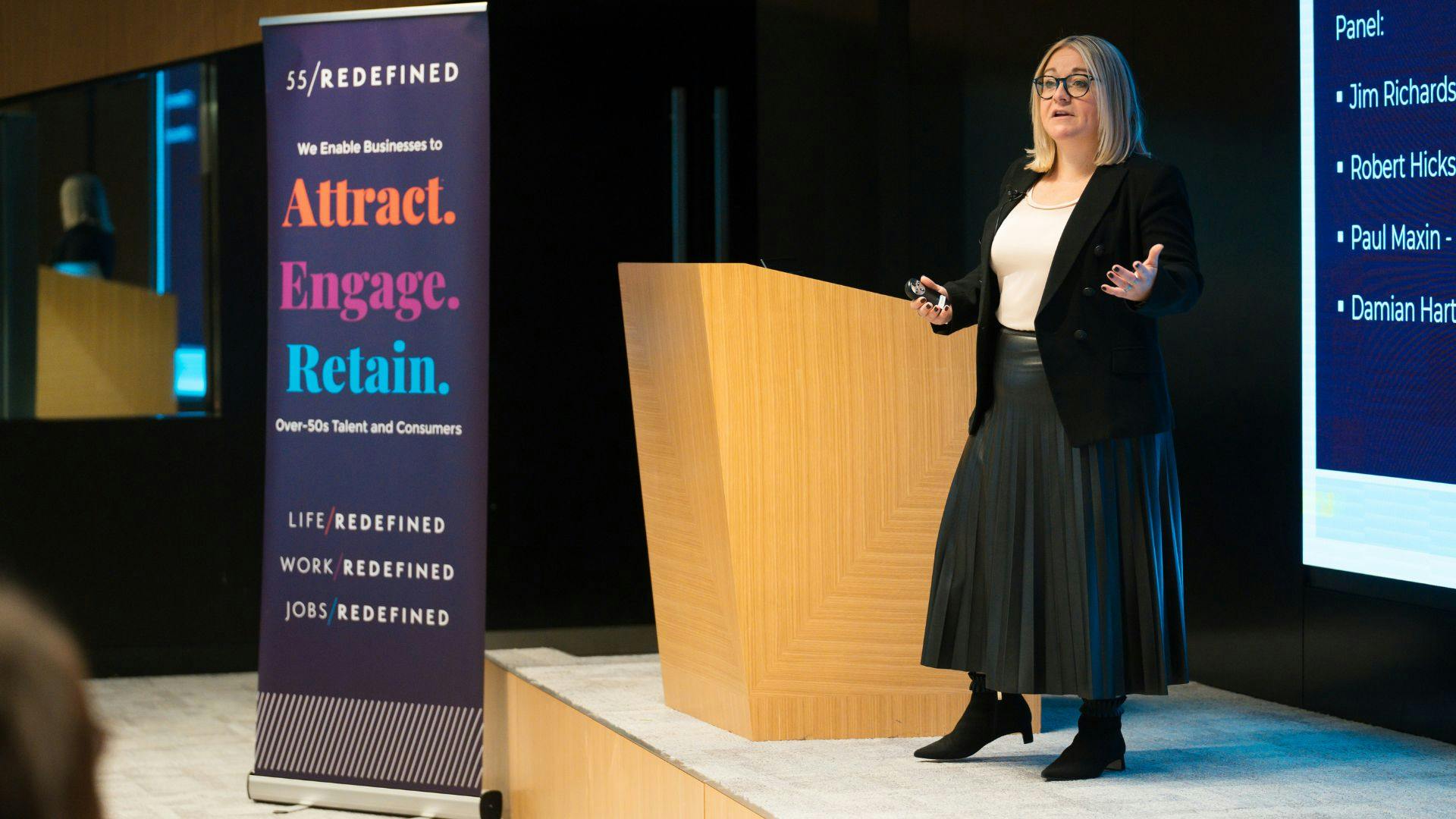 Founder and CEO of 55/Redefined, Lyndsey Simpson
It is time British companies woke up and made a change. Because as Lyndsey made clear:
"If your business doesn't have an Age Strategy, it doesn't have a Growth Strategy."
Political momentum is rapidly gathering pace. Corporates are being asked to demonstrate their age inclusion credentials and how they intend to get the over-50s back into work. Now is the time to get ahead of the curve.