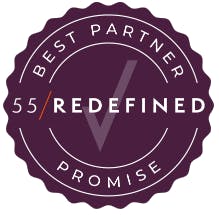 We knew that we needed a recruitment provider to wrap around the job board and employer branded advertising that we provide, to help employers with payrolling temporary workers, screen CVs when applications are high or provide some project recruitment support to work alongside the in-house recruitment team. Rethink are agile and happy to step in to any part of the recruitment process that you need help with, whilst at the same time, sharing our diversity and inclusion ethos to ensure that every activity has inclusivity at its core.
"We design, build, and operate tailored scalable solutions"
Rethink, along with their specialist group businesses RTM & Digital Gurus, build and deliver recruitment outsourcing solutions that attract, engage and hire the talent to shape your digital future. "We design, build, and operate bespoke scalable solutions from start-up to enterprise, harnessing great people and technology for both short and long-term strategic needs," Rethink explain. They work by becoming an extension of your HR function and brand to create future-proof strategies that attract the skilled people needed to achieve your growth goals.
Need help with any part of the recruitment process?
We're here to help