The UK's over-50s expect to face age discrimination when searching for a new job, according to our new research published today, 14 November 2022.
The Unretirement Uprising – The retirement rebellion that could save our workplaces, by 55/Redefined in partnership with recruitment company, Reed Talent Solutions, reveals:
Two thirds of over-50s predict age will work against them in recruitment process
70 per cent feel it is difficult to start a new career over 50
Almost a third (30 per cent) of retirees felt forced to retire
The findings are from an independent study into the experiences of more than 4,000 over-50s across the UK. Two-thirds (65 per cent) of these people believe their age works against them when applying for jobs, while 70 per cent feel it is difficult to pursue new career opportunities over the age of 50. Despite this, older workers are keen to do what it takes to remain in the workplace, with six in 10 open to reskilling for a new role.
This research revisits and builds on the findings of our 2021 study, Shut Out, Forced Out and Overlooked.
As UK employers grapple with the biggest talent shortfall on record, this generation – capable of injecting around £20 billion to the economy by staying in work – feel forgotten, despite there being 1.2 million job vacancies in the UK between July and September this year alone and a shortage of candidates.
The report also shines a light on a digital disconnect between the over-50s and employment. With just 16 per cent of over-50s active on LinkedIn – it may come as no surprise that four in five of those surveyed have not been contacted by a recruiter in the past 12 months, making the case for over-50s to embrace LinkedIn and for those with vacancies to find other means to engage this audience. Beyond this, the report calls for employers to invest in age diversity like they would other diversity and inclusion metrics.

The report also shows:
47% of employees want flexibility from an employer
32% work for a sense of fulfilment and purpose
21% would select an employer based on their age policy
30% of those that have retired felt forced to do so
One in five have been overlooked for promotion due to age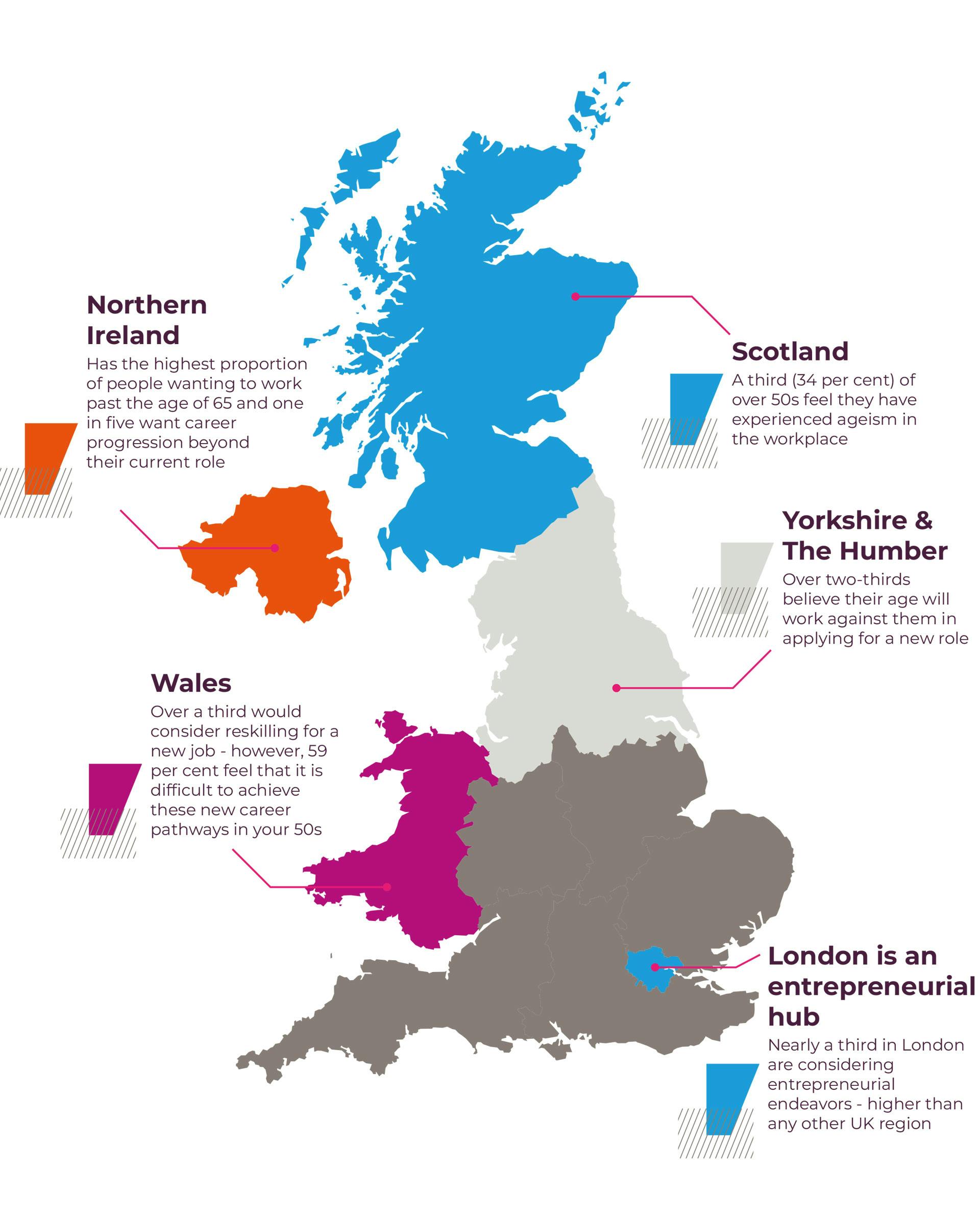 Already have an account?
Log in
Test Info - Just Copy This for Now